The goal of the project showcased here was to emphasize the premium properties of the new PERGRAPHICA® Colours paper range. The concept of the Catching Feels cube is tied closely with the PERGRAPHICA® Catching Feels Lookbook by Mondi which takes you on a sensory journey through six feelings.  Featured on DESIGN and PAPER blog.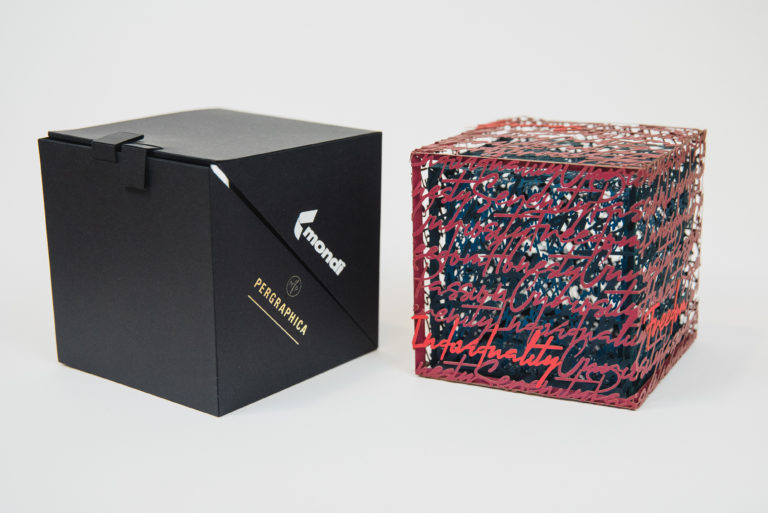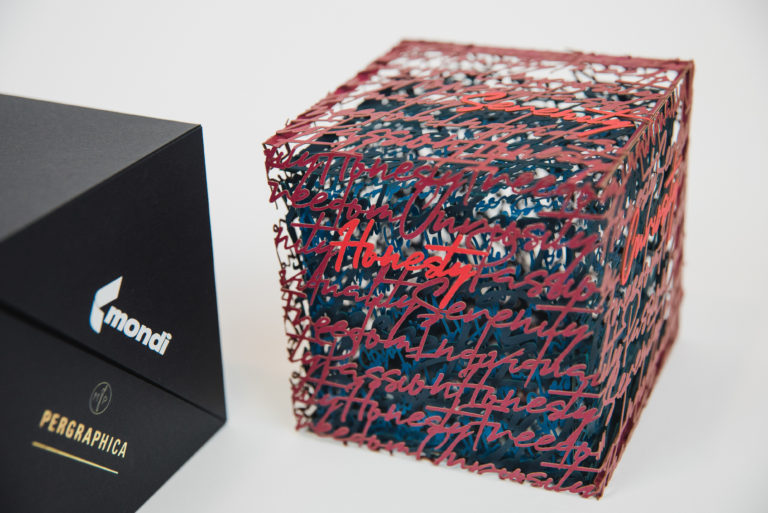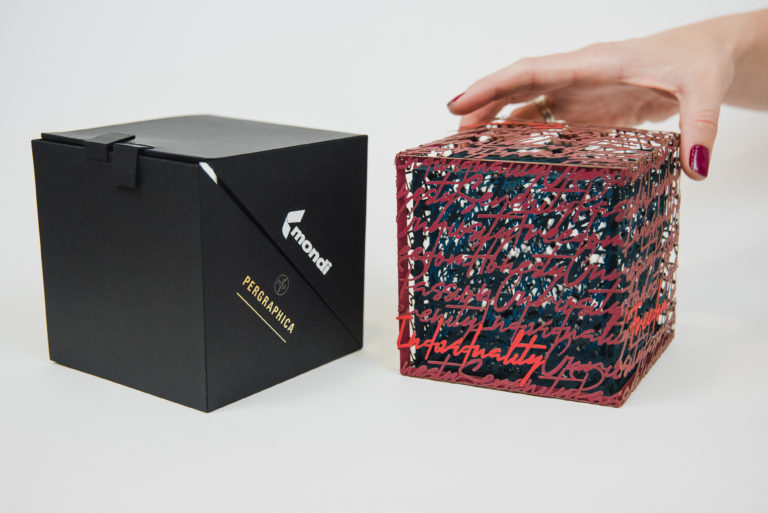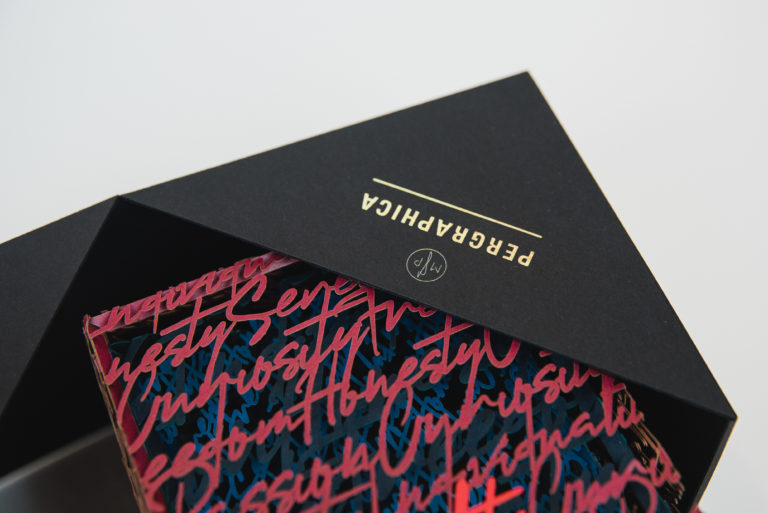 The experience of the Catching Feels Cube begins with the opening of the mysterious box with UV printed logos, made of the premium quality PERGRAPHICA® Infinite black 300gsm paper. Within the outer, protective box, you find a delicate and intricately laser-cut lace-like cube, inspired by the emotion-awakening photography of the campaign. The six Catching Feels campaign themes are also reproduced in the delicately cut typography that makes the three layers of the cube.
 A net of the six feelings makes up the structure of the outer cube, creating a mesh of emotion through layers, colors, and typography. The two separate cubes, each made of thingly cut typographic designs, have been carefully placed inside each other, creating a lace-like structure of words and emotions. Each side of the outer cube highlights a different "feeling", written in imperial red for a dramatic effect.