The paper time machine is placed in the window display of one of the biggest bookstores of Budapest. The turning layers of delicate lasercut paper cogwheels and giant clock invites the passersby to take a closer look. When you insert this years' special edition book in the machine, it starts moving the elements of the entire window display, and by the time the process gets to its end, the unexpected Christmas magic happens.

Every year Libri bookstore is organising a charity programme, that includes creating a special edition that is in their focus of their yearly window display. After last years' Andersen's winter wonderland, this year we were commissioned by BOLD Budapest agency to design a Christmas miracle time machine for Libri bookstores.In order to add the magic of movement, we collaborated with kinetic designers of MeetLab. This years special edition is featuring two very famous Hungarian writers, Magda Szabu00f3 and Endre Ady.
The installation has many other exciting, moving elements, besides the time machine process, that are present to catch the eye of the passersby. Turning cogwheels, and planets combined with letters, or words highlighted from the works of authors are all present to take us to that childhood moment when we still believed in magic. There are several layers of the installation as you observe closer, you tend to notice more finesse. For example the letters of Christmas miracle twist and turn, when there is a moment of stopping and the word itself becomes legible from the outside. Quotes from the writers are hidden in the typographic layers of the installations, so there is always a new word, detail to discover.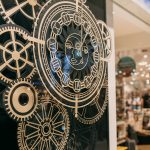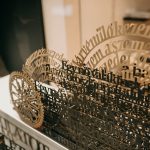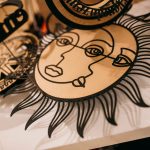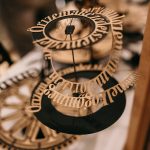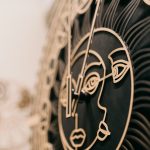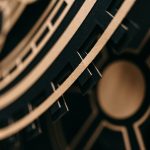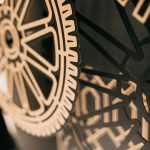 Client
Libriu00a0
Concept
Bold Budapest
Paper installation
Edinas paper
Kinetic design
MeetLab
Graphic design
Andi Karu00e1csony
Photography
Kiss Lenke